Wedding Celebrants in Italy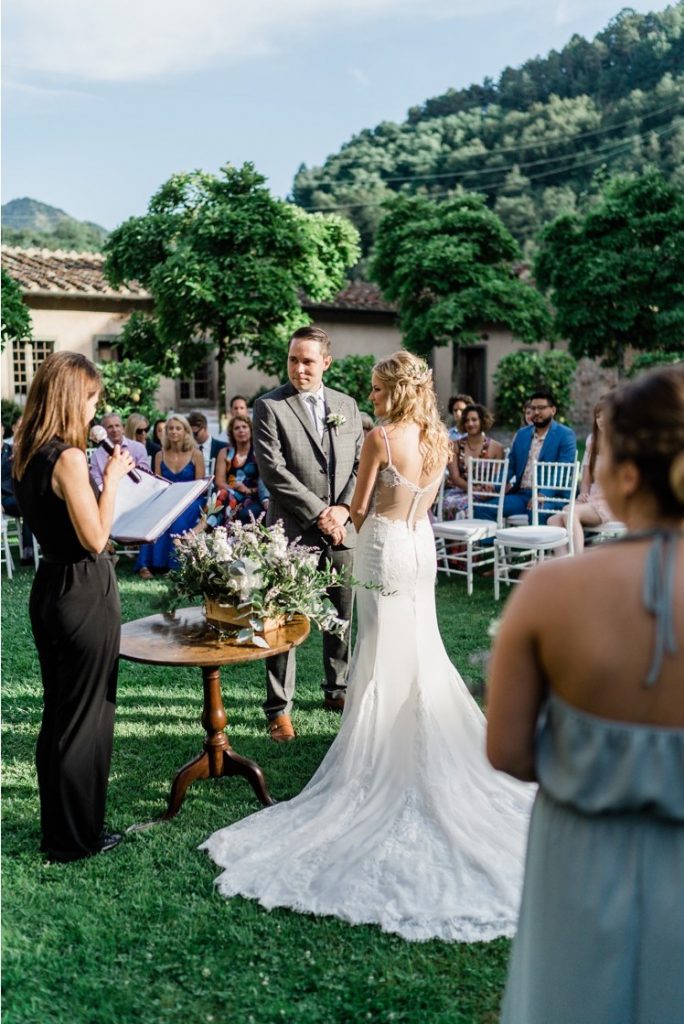 We can help you with Legal Paperwork for a civil legally binding wedding, and you can read more on the section related to Paperwork To Get Married In Italy
For symbolic weddings, our Wedding Celebrants can perform a humanist or even interfaith symbolic wedding in whichever venue you have selected.
Our Celebrants are professionals with several years of expertise and deep knowledge of Italian traditions. The ceremony can recall symbolism and civil unions but also have an interfaith/multicultural accent, either LGBT Wedding ceremonies or heterosexual weddings.
Our celebrants can celebrate in Italian, English, Portuguese, French, Spanish and Russian. Some of them can celebrate in two languages other than Italian (i.e. English and Russian).
Upon inquiring, please remember to specify the language needed for the celebration.
Our Celebrants might be authorized by the local authorities (depending on the town hall and municipality) to perform a civil legally recognized wedding with a deep customization, celebrated in the premises allowed by the local municipality.
The cost of a celebrant depends on the venue and the distance from the celebrant. Fees start from 450€ including taxes during weekdays off-peak season. In case of a civil wedding the fee to the municipality or the paperwork handling will be separate from the celebrant fee.