Translations for Weddings,
Quick Delivery Covid-19 test Official Translation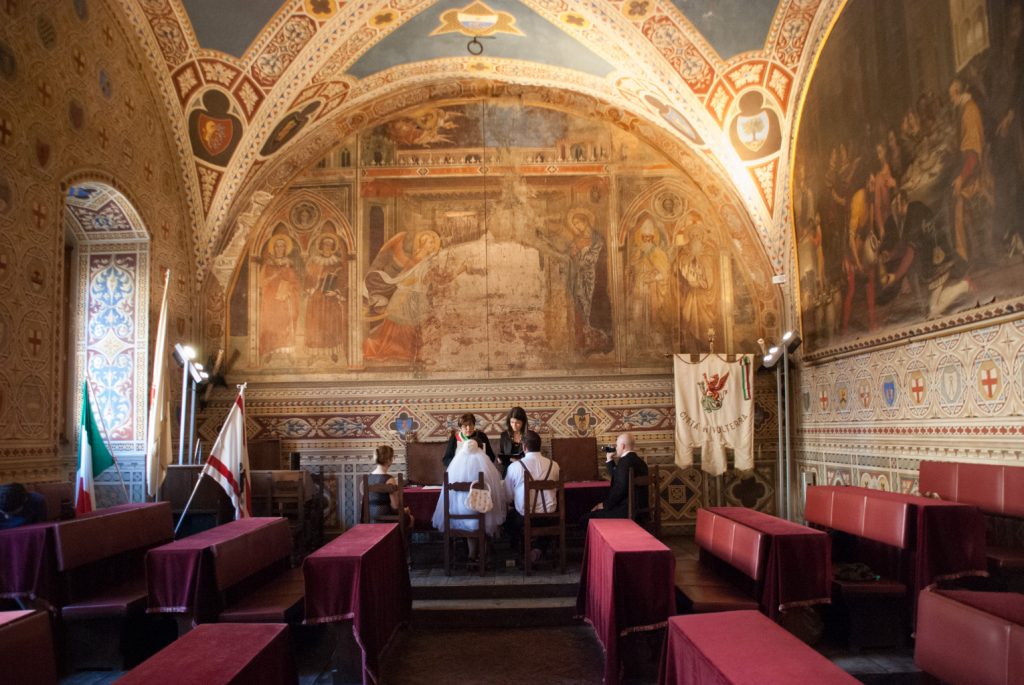 Efffetti offers certified services for interpreting and translations (compulsory by law when one or both the spouses are not fluent in Italian). Catering especially for British spouses and agencies we have a package for the official translation of Certificates of No Impediment at a local Italian Court. Efffetti will take care of translating the original English, French, Portuguese and Russian documents and will translate them into Italian and – if needed – take them to the court to have the sworn seal applied and legalize/apostille them. This is also valid for wedding certificates to be used abroad, and for interpreting services during the ceremony in a town hall/church. Efffetti offers services of "Asseverazione" i.e. legalization at the court of a translation, especially for those wedding certificates, such as Nulla Ostas, No Impediments, Birth Certificates, Decree Absolute etc. Efffetti can also be found under the British Consulate Translators Directory under Monza (MI) and under Tuscany, but we can also cover Rome, Venice and the Northern Lakes region with personal presence and assistance. In addition, we deliver to everywhere in the world, in a timely manner.
COVID-19 TEST Official Translations – 4-hours delivery
With the recent requirement for Proof of Negative COVID-19 Test for visitors arriving in the UK, USA and several countries, we are now offering a quick 4-hour Covid test certified translation. We work every day, including weekends for Covid-19 tests translations. Quick delivery can only be signed digitally by our translators and sent via email for as low as 35€ each. Hard copy translations will take some days due to courier schedule. The price varies in relation to the place of destination. 
British Couples Getting Married in Italy
As a result of the new wedding procedures for British couples getting married in Italy, the two Certificates of No Impediment released by British local Registrars are to be apostilled in the UK and then officially translated into Italian, in Italy at an Italian Court. This procedure is called ASSEVERAZIONE, and must be obtained in Italy. Each Certificate of No Impediment translation needs to be processed at an Italian Court. Some Courts are opened every day but are more expensive – see costs below. We at Efffetti can provide this service to British couples. Our service rate includes the official translation of the two Certificates of No Impediment (CNI's) at the Court (Asseverazione procedure at local Italian Court), the fee to the court and the cost of the courier to send the documents to an Italian address or directly to the town hall of your wedding. If you decide on the latter option, we will contact the Registrar of the city of your wedding and make sure we have their correct address and send the documents to the specific person in charge.
Costs
The fee for this whole package with 2 certificates is 145€ / 132£ in case of no urgency (1-month processing may be required depending on courts availabilities).
NOTE: In case of urgency, due to the fact that we have to meet a court which requires double the number of Marca da Bollo, the fee is 190€ / 172£.
In case you only need ONE Certificate (as only one of you is British), the fee for one certificate is 95€ / 90£ including VAT, in case of urgency, since we have to meet a more expensive court, the fee is 120€ / 112£.
Should you need an express courier delivery back to the UK, please add 20€ / 15£ to the above-mentioned fees, which is the cost for sending express documents from Italy to the UK via DHL / UPS / FedEx etc.
We require the payment the day we confirm the receipt of the original documents.
INCLUDED IN THE FEE
Included in the fee you will also have a free of charge "wedding paperwork consultancy" and interaction with the local authorities.
Timing
Time-wise, from when we receive the original CNI (you can send us the Statutory as well so that we then send all to the registry office of your wedding) it usually takes between 3 to 10 days to have your documents delivered to the town hall if processing this with the most expensive court (which is more flexible with timing). Or up to 1 month for normal delivery: this is because less expensive courts only open one day a week for this service, thus it all will depend on when we receive your original certificates and when we get a meeting marked with them.
Payments
Payments can be made via credit card through the secure paypal gateway
Interpreter at the Wedding
Should you need interpreting at the wedding we can quote you on this service in addition to documents translation service.
Interpreters are compulsory for a legal ceremony in Italy if even just one of the spouses is not fluent in Italian. Our interpreters do not simply translate, but, due to the great experience with weddings, they can also help you personalize the standard ceremony suggesting and including poems and readings and making sure you can add your own vows and personalized ring exchange wording. Our interpreters will interact with the official celebrant of the town hall to make sure he/she stops and lets you have your special segment during the ceremony.
To enquire for this service, in the form below add in your return address and any other info regarding your needs. Efffetti is a team of certified experts with a degree in foreign languages, decades of experience in teaching languages, and some of us even have the Proficiency in English released by the University of Cambridge.
For Russian and Portuguese we have someone for whom these languages are their mother tongue. You can enquire at Efffetti even for just a simple translation/interpreting service throughout Italy by clicking here or filling in the following form
*Read here our Privacy Policy